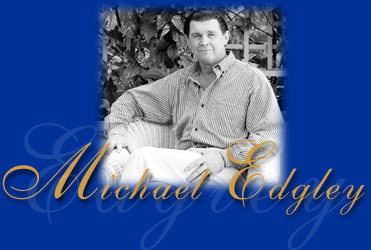 MBE, CIT WA Managing Director
Michael Edgley's list of entrepreneurial credits is as long as those at the end of one of his films. Australia's premier promoter has been bringing entertainment to Australian audiences for 30 years. He has had a remarkably high rate of success in a business which is noted for its fickle fortunes. Edgley, on his own or in association with other entrepreneurs, has presented more than 200 shows in that period, extravaganzas ranging from Ballets and Circuses to contemporary concerts, sport, drama and exhibitions. He is particularly renowned for his strong association with Russia and its renowned Moscow Circus.
Born in Melbourne in 1943, Michael moved to Perth at the age of 9, where his father, Eric Edgley, took over the management of His Majesty's Theatre. Edgley was educated at the Christian Brothers College in Perth, where he completed his leaving certificate before studying accountancy for three years.
Joining his father in the family Theatrical Management business at the age of 19 and starting as an assistant he worked both day and night to gain his now invaluable grounding in the basics of the entertainment world. Edgley Snr died in 1967 and Michael, at the age of 23 took over the company. He presented his first show the next year, a Moscow Circus tour which attracted an audience of 1.2 million and grossed more than $7 million. It was the capital and confidence which resulted from this initial success which launched Edgley into a career as Australia's most successful entertainment entrepreneur.
Edgley dominated the live entertainment business in Australia through the seventies, receiving an MBE in 1973 (the youngest Australian ever to get the award) for services to theatre. He became Western Australia's Citizen of the Year in 1976.
After successfully managing his company from Perth from many years, Michael moved to Sydney. His decision to move was to involve himself in Australia's fledgling film industry. Michael Edgley is presently living on Australia's famous Gold Coast, where the weather, lifestyle and proximity to the airport, totally suit his new relaxed life!
In recent years Edgley has steadily been "working" his entrepreneurial skills on overseas markets. He has staged a number of major tours, including the Moscow Circus, in Hong Kong, Singapore, Korea, Taiwan, England and the USA.
Edgley International Pty Ltd
ACN 007 429 192
2 Chapel Street,Richmond, Victoria 2121
Telephone:
+61 (03) 9428 7711
Facsimile:
+61 (03) 9428 7712
Email
headoffice@edgley.com.au
Micheal Edgley
Micheal Coad
Phillip Corr
Andrew Guild